Accounting and Bookkeeping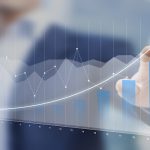 SERVICE OVERVIEW
Your business's financial records hold the key to your success. From filing accurate taxes to helping you make informed decisions, those records influence the direction of your business. Our bookkeeping and accounting experts share the same goal of helping you and your business with its financial functions, they're also responsible for tasks in different stages of the accounting cycle. Understanding those differences helps you in making critical decisions that lead your business to more success.
Accounting and bookkeeping are the key processes that ensure these records are kept. By tracking income and expenses, businesses can measure their financial health and make informed decisions about where to allocate their resources.
Your accounting period can be a month, a quarter, or a year. It all comes down to what works best for your business. Working with our accounting experts can help you hash out those details to make the accounting process work for you. When you get to the end of your account period, we generate an un-adjusted trial balance based on the recorded transactions and conduct an audit to spot any error in the numbers in the entries. Then we make adjustments to the journal entries to make sure all the numbers add up. That might include making corrections to numbers or handling accrued items, which are expenses or income that you incur but don't yet pay for. That gets you to the adjusted trial balance where all the numbers add up. Once the accounting data looks fine, we prepare the financial report including the balance sheet and the income statement to assure that your financial statement is in perfect condition. Having a healthy financial status is key to take your business to the next level of success.
There are a number of reasons businesses should keep accounting and bookkeeping in check. The most obvious reason is to ensure that the business is keeping track of its financial health and making wise decisions with its money. Good accounting and bookkeeping can also help businesses avoid costly mistakes and stay in compliance with business taxation laws. A professional bookkeeper ultimately helps keep track of your business's financial margins and manage your monthly transactions. Their job is to leverage them into larger returns for various operating expenses. During tax season, they can help you find expenses and credits to help save money for your business. They'll also make sure bills are paid on time and that payroll is taken care of.
As we are handling your accounting and bookkeeping tasks, you can switch your focus to other aspects of your business.
For businesses we offer:
Preparing monthly, quarterly & annually financial statements
Administration of accounts payable and receivable
Preparing employee payroll records
Preparing WCB returns
Accounting system design
Business plan and cash flow projection
Business start up consultation
Financing options
Compilation services- Notice to Reader
The two main reasons why businesses maintain accounting and bookkeeping records are to ensure that financial statements are accurate and to help manage the business. Financial statements are summaries of a company's financial condition and performance. They show a company's assets, liabilities, and net worth as of a specific date. Financial statements are used by company management, investors, and creditors to make decisions about a company. Businesses use accounting and bookkeeping records to track their expenses and income. This information is used to make decisions about pricing, what products and services to offer, and how much to invest in new products or services. Accounting and bookkeeping records can also help businesses detect fraud and theft.
The best benefit bookkeepers and accountants offer for your business is the ability to free up your time and focus on growing it. Hiring an outsourced bookkeeper can ensure your financial books are accurate and timely filed come tax season. They'll provide detailed reporting of your business' expenses, write-offs, salaries, and overall budgets.
We at Quest CPA can help your business grow, providing you with on demand and accurate financial services provides business owners and executives with the financial data they need to make day to day business decisions. We recognize this and will work with you towards a successful future. Have questions for us? call us for a free accounting consultation for your business.